How to Treat Excess Deposits
February 22, 2017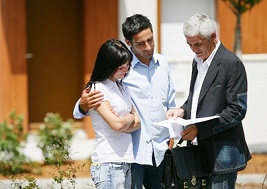 Occasionally, there are cases where the deposit provided by the buyer is greater than the real estate remuneration (i.e. commission fee) to be paid. In these cases, before the excess deposit funds are refunded to the seller's lawyer, all parties must agree in writing to do so.
Deposits are kept 'in trust', meaning in either the brokerage's or the lawyer's trust account. These funds are heavily regulated to keep funds in them safe.
The Real Estate Trading Act and the Commission Bylaw require there to be a written agreement by all parties to the transaction to release a deposit, or an order of the court allowing a broker to do so. A broker cannot release a deposit unless one of these authorizations is in place. The entire premise of putting funds in a trust account is to protect the funds on behalf of all parties to the transaction. No one party can decide, on its own, the fate of trust funds.
Deposits are typically released according to the terms of the Agreement of Purchase and Sale, however, in the event that there is an excess deposit of remuneration prior to closing, an amendment as outlined below is required in order to facilitate the closing.
If the seller is requesting trust funds that are in excess of the remuneration owed be removed from the brokerage's trust account prior to closing, the brokerage holding the funds in trust must have both parties' (i.e. both the buyer(s) and seller(s)) signed consent in writing prior to closing. An amendment to the Agreement of Purchase and Sale or another written form that gives clear instruction from other parties will satisfy this requirement.
The newly republished Clause Book includes a clause that can be used in these circumstances (page 6).
Keep in mind that it is the Commission's position that an email does not constitute 'in writing' and is not sufficient to satisfy the requirement as there are no bona fide signatures captured. For more information on what 'in writing' means, see our article on the topic.
Related Articles