View our Candidates for Election 2018
March 29, 2018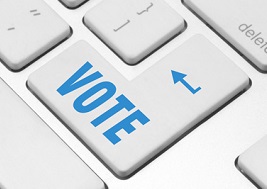 This year, we have three candidates for election to our Board of Directors. Meet the candidates by reading their bios below:
Anthony Brown, Salesperson at Royal LePage Atlantic

Years Licensed
Eight years
Degrees / Designations
Bachelor of Recreation and Sports Sciences Management, RSS, REALTOR®
Director / Committee Experience
Commissioner NSREC Board of Directors (three years), Recovery Fund Committee (three years), Licensing Committee (one year), YPN Co-chair (two years)
Video
Biography
People have opened many doors for me; I have a loving family, great friends and the support of many people that have guided and mentored me. I am Anthony Brown and giving back to the people around me defines my life; I focus on bringing more than is needed to every aspect of my life and every relationship I have, everyday.
I fell in love with real estate towards the end of my first year in University when I decided that I was not going to pay rent; I bought a two-unit property that I lived in and managed. I was fascinated by the concept of real property and real estate as a means of generating income. After I graduated from the University of New Brunswick in 2008, I entered the corporate world in a Senior Management role. There were a lot of things I enjoyed about running a company and if things had happened differently I may still be working for the same company today.
In January of 2009 my life took a crazy turn, on a day like any other I was walking on the side of the road and I was hit from behind by a minivan. I woke up from a coma completely paralyzed on the left side of my body. I was determined to make a full recovery; there are one hundred stories I could share with you about my journey. I gained a lifetime of knowledge and insights through this difficult time in my life.
After I had recovered from my accident I decided I was going to pursue my dream of selling real estate. As it turns out I was always meant to be in the real estate industry. I have achieved many successes in my role as a licensed Real Estate Salesperson and it has opened many doors for me including my own personal real estate investing, real estate coaching, speaking and training.
My passion for learning and growth drives me, it is constantly pushing me to do more and move forward in life.
---
Matthew Dauphinee, Managing Associate Broker at Domus Realty Limited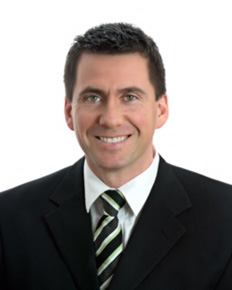 Years licensed
Seven years
Degrees / Designations
Bachelor of Arts from Dalhousie University, Advanced Information Technology from the Information Technology Institute
Director / Committee experience
NSREC Discipline Committee
Biography
As technology, innovation and access to information continue to reshape our world every day, impacting all industries along the way. The Real Estate industry, has not been immune to these changes and will continue to see many changes more frequently than ever before. The policies and standards of the Nova Scotia Real Estate Commision are what help guide our industry into the future. As a Commissioner I would look forward to the opportunity to help our industry adapt to changes and continue to prepare our licensees to best serve the public. I am passionate and committed to the Real Estate Industry and would like the opportunity to play a constructive role in its growth in Nova Scotia.
---
Susan Green, Broker at Coldwell Banker M B Green Realty

Years licensed
40 years
Degrees / Designations
Bachelor of Arts and Bachelor of Education from Acadia University
Director / Committee Experience
Certified Residential Appraiser with the Appraisal Institute of Canada, CRA Retired Status
NSREA – current MPAC Committee member
NSREA - Past PAC Committee – four years, and 2017 PAC Days representative for Central Nova riding
NSREC – Discipline Committee Member – two terms ending in 2014
Aberdeen Health Foundation - Past Chair, as of February 2018, and current Search Committee member
United Way of Pictou County and Pictou Regional Development Commission – two past terms each
Biography
For years, I have had an interest in serving on the Nova Scotia Real Estate Commission. Recent developments have granted me the ability to finally commit the volunteer time and energy that the position requires and deserves.
Until January 2016, I operated a full service, residential brokerage, and personally listed and sold properties. These responsibilities instilled an understanding of our evolving profession from the perspectives of a real estate salesperson, broker, and business owner. Over the past two years, I successfully transitioned my business to a primarily buyer representation model. The training, and access to appropriately worded disclosures and forms, helped make this a smooth transition, enabling me to move forward with confidence in my relationships with clients, customers, FSBOs, and competitors.
Along with my industry relevant experience, twelve years as a Director of the Aberdeen Health Foundation, most recently as Past Chair and as Chair of both Personnel and Nominations, gives me board governance experience that would serve me well in this position.
Over the last few months, my attention has been captured by news coverage concerning issues of Ontario and British Columbia real estate practices. In the past, I admit to frustration concerning details of NSREC's annual audit regime. Now, however, I have an appreciation of how the big picture regulatory priorities at NSREC have evolved to our benefit and the benefit of consumers. It's gratifying to see that Nova Scotia has been ahead of the curve.
Increasing real estate service choices, including from unregulated participants, requires our regulator to keep pace with continuously emerging challenges and opportunities. It occurs to me that, with proper signage and processes, licensed real estate professionals now have the tools, skills, and flexibility to even offer fee-based FSBO marketing services to customers, combined with the value add option to move to client representation, should any customer wish to do so. Only a few years ago, this kind revenue stream concept was beyond the frame of reference of many real estate service providers, including myself.
After years of actively working in real estate, I would consider time spent improving and advancing the regulatory side of our industry to be an exciting privilege and one I am eager to explore.
Thank you for considering me for the position of NSREC Director. I respectfully ask for your vote.